I've read (and reviewed here, here) a couple of my friend Mark Meadows' books here before. Last year, he launched a Kickstarter campaign to raise money for a book of fables that would exist as an iPad app/ebook and a limited edition hard copy. I backed it both because I knew he'd do an interesting piece of work and because the hard copy looked promising.

I'm sure glad I backed it. Wow, what a treasure the hardcopy is. A large, leather-bound book with thick prints of his hand-painted illustrations. A couple pics off his kickstarter page: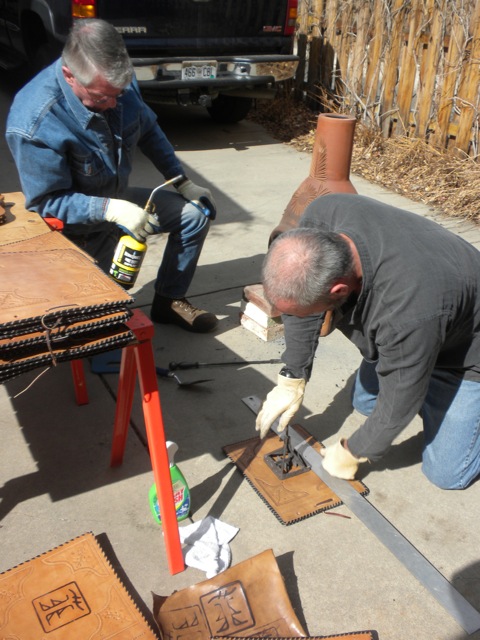 Branding the leather covers
One example illustration
They are fables in the traditional sense (more Grimm than Disney-esque) and so a bit gruesome for youngsters in a place or two - though not so bad really. A fun read with the kids and a real conversation piece to have on the shelf.